UPCOMING EVENTS
38th Annual Leadership Luncheon – The Year of Action!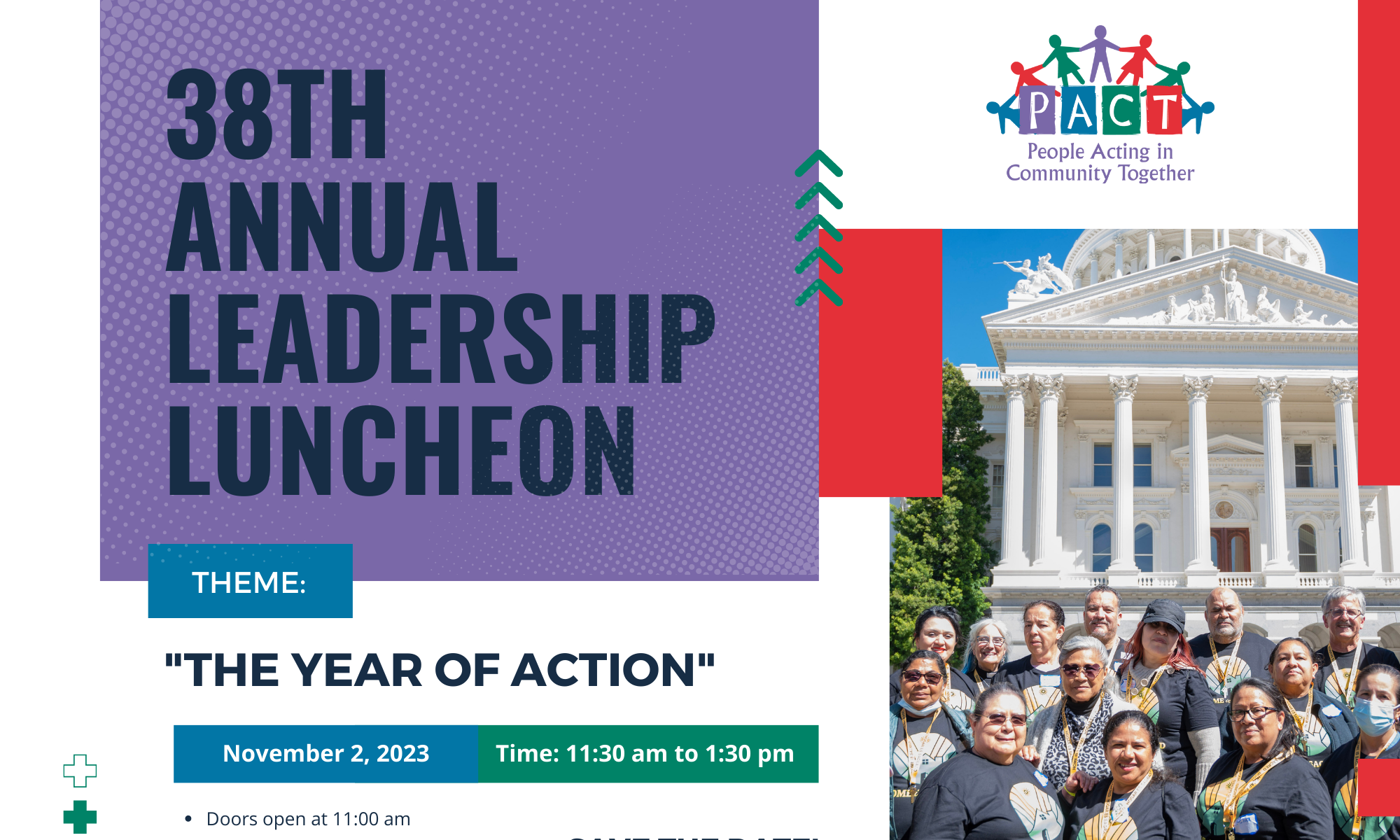 Thu, Nov 2nd 2023 at 11:30 AM PDT · By People Acting In Community Together
You are invited to our 38th Annual Leadership Luncheon. We are excited to celebrate our 2023 PACT Honorees. Join us as we honor amazing community leaders who embody the PICO principle of "Rewards go to those who do the work". You can register for our event, sponsor the event, and or make a donation in support of PACT. Reserve your tickets today!
If you have any questions regarding ticket sales, contact Adriana Romero at pactsj@pactsj.org. We look forward to seeing you there!
Location:
A PEOPLE-POWERED MOVEMENT
IS BEING CREATED
Edit Template