We believe that everyone deserves a safe and affordable home. Our work for affordable housing and tenant empowerment combats the economic inequalities that prevent everyone from sharing in the valley's prosperity. In our valley, we are at risk of losing the families and workers that built the region, so PACT's Housing Team is fighting rising displacement with our focus on low income renters.
Click here for News & Stories with updates, media coverage, videos and reports about our economic justice work.
For more information or to get involved, contact pactsj@pactsj.org.
RENTERS OF SILICON VALLEY
Click here to view our special storytelling project, Renters of Silicon Valley. This project, completed by local students and youth this past summer, tells the story of the inequality and struggle in Silicon Valley through the voices of over 50 diverse members of our community. We hope these realities can inspire the compassion and change needed to lift us out of a worsening housing crisis.
Santa Clara County is in a housing crisis and renters are faring the worst. Too many renters are being pushed out by high rents and evictions. In one of the most expensive rental markets in the country, with over half of renters in San Jose considered 'rent burdened' (paying more than 30% of their income on rent), PACT, along with the Silicon Valley Renters' Rights Coalition is finding solutions that ensures that families, low income workers and vulnerable populations in housing transitions can continue to be part of the valley we built.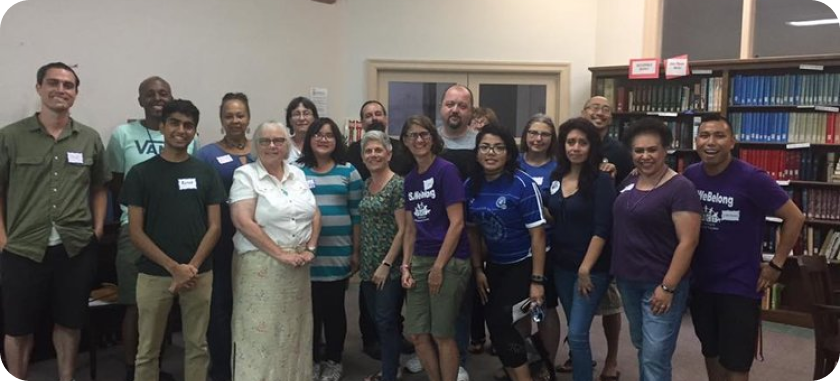 TELL THE CITY ABOUT BEING A RENTER IN SAN JOSÉ San Jose's Apartment Rent Ordinance is still being updated! The San Jose Housing Department needs to know what is happening to renters in the city so that they can draft the strongest protections possible. If you have been evicted or have conditions in your apartment that have not been improved after notifying your landlord, contact the San Jose Renters Rights and Referral number at 408-975-4480.
VICTORIES IN ECONOMIC JUSTICE
Renters Protections: San Jose is one of the most unaffordable cities for renters in the country. Nearly 40 years had passed since the San Jose rent control ordinance had been updated, and PACT leaders were key to the demands for change to protect renters rights.
In 2016, San Jose enacted the Apartment Rent Ordinance (ARO) update which:
Lowers the maximum allowable increase on apartment units that are under rent control from 8% to 5% annually,
Ends debt service pass throughs that allowed mortgage debts on rentals passed on in rent increases,
Adds a rent registry to facilitate the monitoring and enforcement of the ARO, and
Directs staff to implement a Anti-Retaliation & Protection Ordinance and an Ellis Act ordinance for landlords seeking to remove their building from the rental business.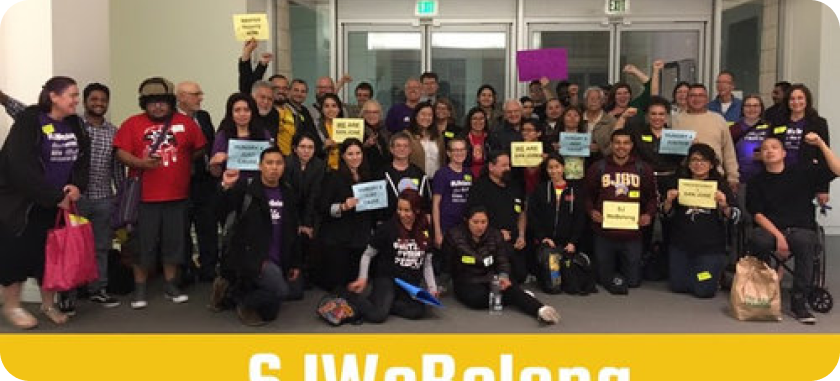 In 2017, San Jose passed an Tenant Protection Ordinance with FULL just-cause to protect over 450,000 renters in our community from no-cause eviction. Ellis Act protections also passed to provide relocation benefits to renters evicted from rent-controlled complexes.
Bank Accountability to Stop Preventable Foreclosure: At the height of the foreclosure crisis, PACT focused on how the issue was devastating families and neighborhoods in San Jose. PACT launched a bank accountability and divestment campaign working both locally and with our colleagues in the PICO National Network for policies to get banks to modify loans and keep families in their homes.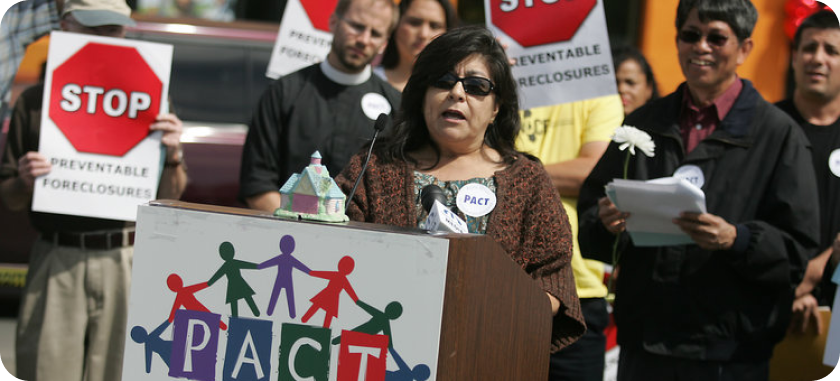 In response to PACT's work to Stop Preventable Foreclosures, the City of San Jose:
Is enforcing banks' responsibilities to maintain foreclosed properties,
Set up a foreclosure helpline and partnered with PACT and other community organizations to hold foreclosure prevention workshops, and
Updated the investment policy to add banks' record of foreclosure mitigation as a criteria for doing business with the City.
Transportation Equity: PACT works on Transportation Equity so that seniors, disabled and low- income individuals have access to reliable and safe transportation modes to essential locations on the days and at the times most needed. We believe that transportation concerns include protecting the environment by reducing fossil fuel use, and concentrating affordable housing development along transit corridors without displacement of current residents.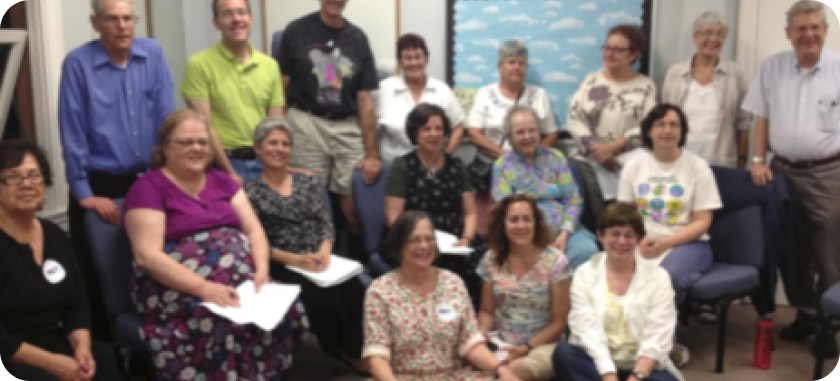 PACT Leaders contributed to the successful ballot measure authorizing a 30- year ½ cent sales tax to increase in Santa Clara County to be used for transportation projects. Through the efforts of PACT and its allies $500 million of the expected revenue from this tax will be allocated to equitable transportation investments such as affordable quality bus service and enhanced transportation options for seniors and people with disabilities.
Learn about the VTA's Envision Silicon Valley to engage community members in transportation needs.
Health Care: In 2000, PACT led the community organizing effort to co-found the Santa Clara County Children's Health Initiative, which provides access to high-quality health insurance to 160,000+ low-income children in our county. A first of its kind in the nation, the Children's Health Initiative has been replicated in counties across California and the United States.
STATEWIDE AND NATIONAL VICTORIES
Health Care: We continue working to sustain and expand coverage for all children at the local, state and national levels. PACT helped launch PICO's national campaign to cover all children, and through PICO, we won renewal of SCHIP, which President Obama signed in early 2009. SCHIP provides federal funds to states for children's health coverage.
With our 50 sister organizations in the PICO National Network, we pushed to make affordability a guiding principal of national health reform. Now, health care reform is bringing health coverage to 32 million uninsured people and prevent people from being denied coverage due to pre-existing conditions. It will also reduce the federal deficit by $110 billion over the next decade.